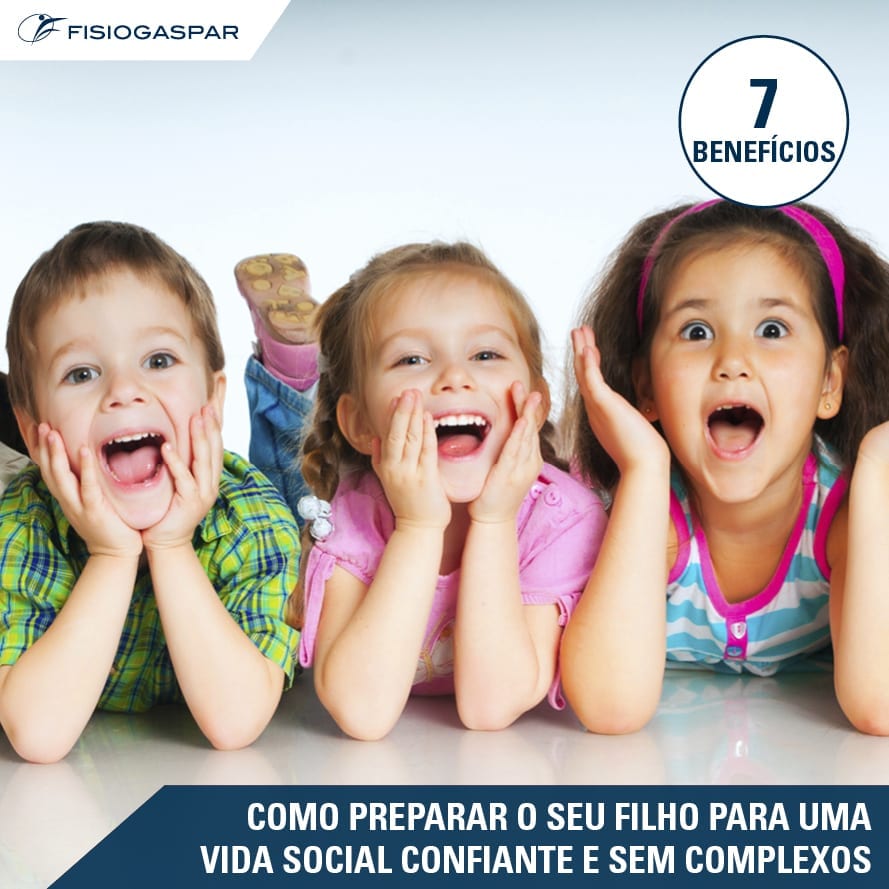 Follow the Fisiogaspar advices!
For the youngest, it is crucial to feel integrated into groups of friends to which they belong. For this reason it is extremely important to exercise and sharing leisure time together. This type of socialization allows your child has a confident social life and without complexes, as with adults.
According to our physiologists are 7 components that are developed when your child makes group exercise:
– Social skills
– Emotions Management
– Spatial and temporal orientation concept
– Perception and understanding of oneself and the environment
– Decision-making
– Responsibility, autonomy and independence
– Confidence and self-esteem
Learn more via email: ginasio@fisiogaspar.pt
Your well-being in our hands.